130116 Kyuhyun at KLIA (to Korea) 'Running at the speed of light' [1P]
January 15, 2013 at 9:32 pm | Posted in
Awards
,
Kyuhyun
,
Pictures/Videos
,
Wonderboys
|
7 Comments
Tags:
Airport
[IMPORTANT!] VOTE SUPER JUNIOR and SUP3RJUNIOR! http://global.mnet.com/site/list.m
Compilation: 130114~?? Golden Disk Award with Super Junior
Credit: Snaildot (eryn2112)
Reupload and Posted by: parfaitandrew (http://www.sup3rjunior.com)
TAKE OUT WITH FULL & PROPER CREDITS.
DO NOT HOTLINK, MODIFY OR CUT THE LOGO OF THE PICTURES.
Please credit 'SUP3RJUNIOR.COM' as well. Thank you.
runnnnnnnnning ~~! To record Radio Star! :3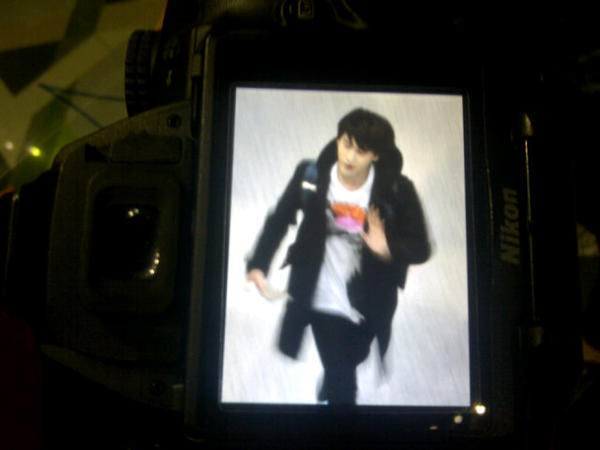 7 Comments »
RSS feed for comments on this post. TrackBack URI
Be careful and safe baby

Comment by rose— January 15, 2013 #

So that's why he wasn't with the others in the tweeted group pic. Poor bb, take care and get enough rest after the recording. <333

Comment by Akitera— January 16, 2013 #

He's running but still takes time to wave. What a sweetheart.

Comment by Skye— January 16, 2013 #

I can imagine this in slow motion…

Comment by jza13— January 16, 2013 #

oh my~
poor baby kyu but he look so cute there!
he must be so tired..
keep healthy oppa 🙂

Comment by pitchy— January 19, 2013 #

run and wave?O_O"

Comment by Lola— January 20, 2013 #
Blog at WordPress.com.
Entries and comments feeds.