March 7, 2014 at 7:41 pm | Posted in
Cyworld/Fancafe/UFO/Twitter
,
Eunhyuk
,
Pictures/Videos
,
Wonderboys
|
Leave a comment
Related Post: 140303 Eunhyuk Twitter Update: Good night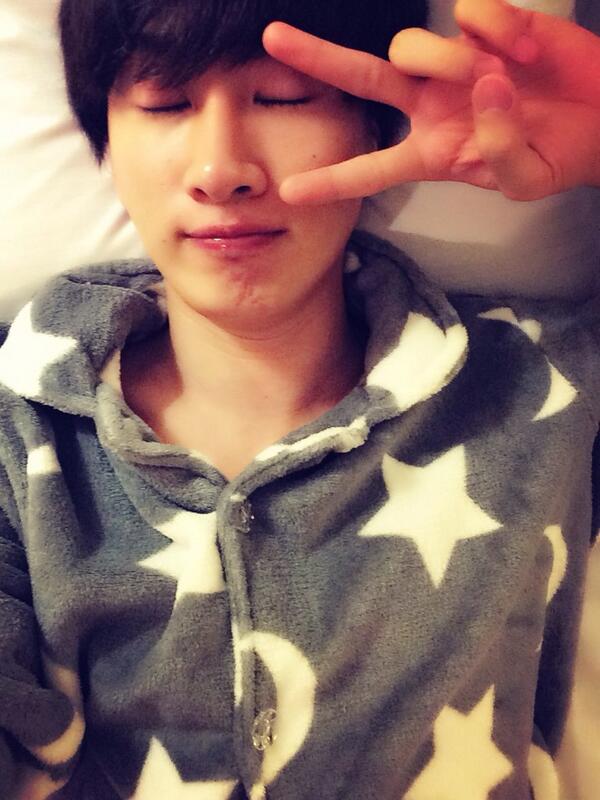 Group Super Junior's member Eunhyuk revealed a self-camera photo taken on his bed.

Today, Eunhyuk posted on his Twitter, "Concert finally starts tomorrow. Good night" along with a picture.

n the picture, Eunhyuk was lying down on his bed, closing his eyes and making a 'V' with his fingers. His PJs had stars on it.

Internet users who saw this commented, "Your PJs are so cute, I want them", "So cute", and "I'm so excited for the concert".

Eunhyuk is currently on '2014 SUPER JUNIOR D & E THE 1st JAPAN TOUR' with Donghae.
Source: Eun Hyuk @AllRiseSilver & KpopStarz
Shared at sup3rjunior.com by uksujusid
TAKE OUT WITH FULL AND PROPER CREDITS.
« Previous Page
—
Next Page »
Blog at WordPress.com. | The Pool Theme.
Entries and comments feeds.