July 10, 2014 at 11:15 pm | Posted in
Events/Concerts/Perfs.
,
Leeteuk
,
News/Rumors
,
Wonderboys
|
Leave a comment
Related Post: 140707 @SMTOWNGLOBAL Twitter Update: #SuperJunior WORLD TOUR "SUPER SHOW 6" in SEOUL will be held on September 20~21.
140707 Leeteuk to Join Super Junior for ′Super Show 6′ World Tour
140707 Super Junior Announces "Super Show 6," Leeteuk to Join the Others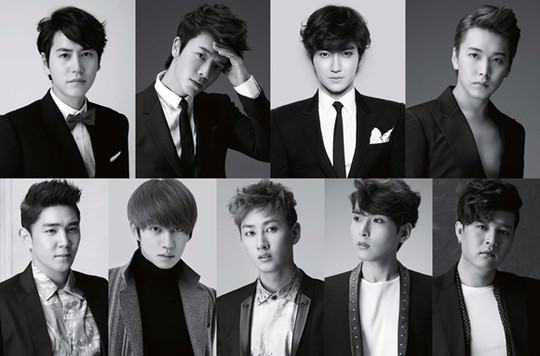 Group Super Junior is going to meet global fans again through world concert tour.

SuperJunior is planning to hold 'SUPER JUNIOR WORLD TOUR SUPER SHOW6' in global main cities such as starting from Seoul, Japan, China, and Thailand on the coming 20th~21st of September.

SuperJunior's exclusive concert brand 'SUPER SHOW', which is going be held for the 6th time this year, has big record of gathering 1.35 million audiences in 97 concerts through 3 Asia concert tours and 2 world concert tours since 2008. 'SUPER SHOW6' is also anticipated that it would prove SuperJunior's global popularity and fame with their individuality and attraction contained in the colorful high quality stage.

'SUPER SHOW6' will be first held for 2 days (September, 20th~21st) at Jamsil Indoor Stadium in Seoul, and the details including the reservation schedule will be later noticed.

Also, SuperJunior is planning to perform new music and stage after releasing their 7th regular album before their concert. SuperJunior's next step is getting attention since Leeteuk, who is going to be discharged on the coming 29th, will join them.

Meanwhile, SuperJunior is performing individual activities and working on their new album recently.
Source: SM Entertainment and Osen
Shared at sup3rjunior.com by uksujusid
TAKE OUT WITH FULL AND PROPER CREDITS.
« Previous Page
—
Next Page »
Create a free website or blog at WordPress.com. | The Pool Theme.
Entries and comments feeds.