November 4, 2013 at 9:04 pm | Posted in
Heechul
,
Interviews
,
News/Rumors
,
Wonderboys
|
2 Comments
Kim Heechul has revealed a direct interest on starring "We Got Married".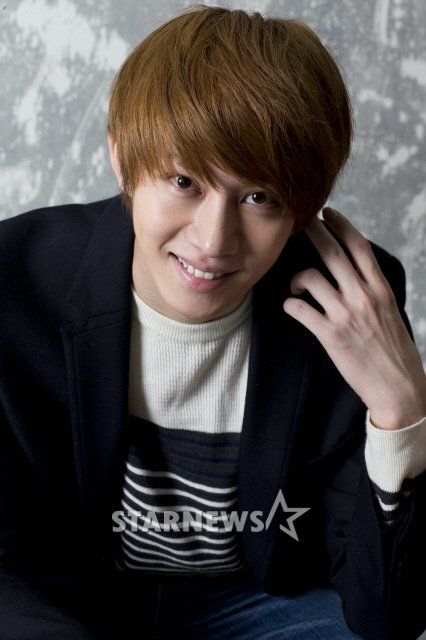 Super Junior members had performed roles in various shows, and this time Kim Heechul agreed to have an Interview with Star News.

Heechul: When I was in the army, those old days working on public service, our fans and the members were always worried about me and also, they asked to the company if I was going to join activities after discharge.

Long time ago every action from both inside and outside the stage were followed by sasaengs fans without even considering how I felt.

One of my favorite expressions: the smirk (laughing) there is a smirk right? In the past I was used to smirk a lot but now the smirk is gone. About "We got married" whether is the Korean version or Global version of WGM, I don't really care, I still want to join it. I want to shoot We Got Married with someone I don't know personally. If I feel satisfied with that woman I'm going to get married with her for real (smile).

We Got Married asked me before I went to the army If I was interested to record but at the time I wasn't. Now If I have the chance I want to join and it will be very interesting. (Smirk)

On the other hand, the past August 30th at JTBC on the broadcast of War of Words, there was a hot topic in the brief talk about Troublemaker's new video.

Also, the past October 19th, Kim Heechul attended SMTown concert held in Beijing that was one of his very first activities after the army. Then, at 24th in the Republic of Philippines in Manila, he joined "Super Junior Super Show world tour 5". There were no activities for him since May 2011 at Super show 3 in Vietnam. A long period of 2 years and 5 months without Super Junior members on stage.
Source: Daum 연예
Translated by: meiling900903 @ yurigoodoo.wordpress.com
Shared at sup3rjunior.com by uksujusid
TAKE OUT WITH FULL AND PROPER CREDITS.
Next Page »
Blog at WordPress.com. | The Pool Theme.
Entries and comments feeds.