December 3, 2013 at 5:07 pm | Posted in
Cyworld/Fancafe/UFO/Twitter
,
Kyuhyun
,
News/Rumors
,
Wonderboys
|
Leave a comment
Related Post: 131203 Kyuhyun Twitter Update: She is not something like 'my girl'..
131203 Super Junior's Kyuhyun Says Seul Gi is Not His Girl
131203 Kyuhyun Brings SM Rookies Seulgi To The Attention of Net Users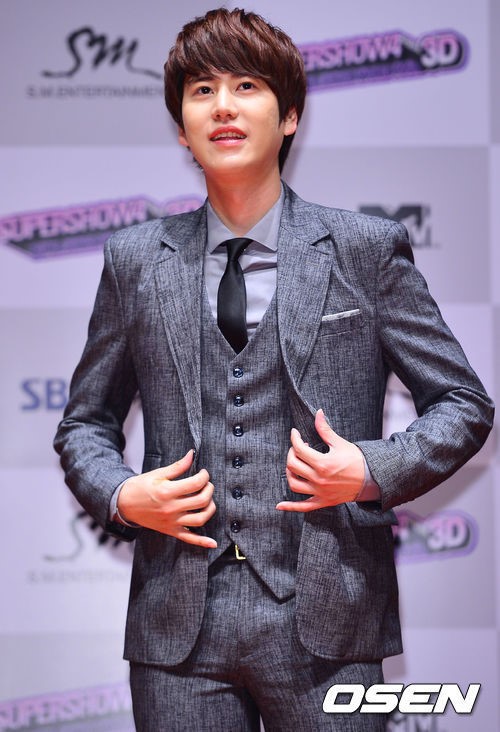 In regards to the news that Seulgi, a trainee in SM Entertainment was reported to be 'Kyuhyun's girl', Kyuhyun said "She is not my girl, that is not true" and whined in an adorable way.

On the afternoon of December 3, he posted on his Tweeter "sigh, you make me log into Tweeter. She is not my girl" and explained himself. The posting shows the view towards Seulgi, who was introduced as SM rookie on that day, as she was reported with her nickname as 'Kyuhyun's girl'.

Kyuhyun also mentioned that "I am just a common senior singer like everybody else who wishes the success of trainees! Anyhow I am concluding my posts in nice and warm way by hoping that SM rookies Seulgi, Jeno and Taeyong becomes people whom not only one person dream of but whom everybody dreams of.

Previously, SM Entertainment introduced 'SM Rookies' on the morning of that very day. They are trainees who are part of the pre-debut team who will soon make their debut and through official Facebook, YouTube and Tweeter, the pictures and the videos of Seulgi, Jeno and Taeyong will be released.

Among them, the trainee Seulgi and because of the fact that Kyuhyun talked about her when he was on the TV show MBC 'Golden Fishery- Radio Star' on August got the attention. Back then, Kyuhyun made witty remarks by saying that "Seulgi is a trainee that I am keeping an eye on" and also said "Seulgi, I will cheer for your success but please, don't become too famous."
Source: Osen
Shared at sup3rjunior.com by uksujusid
TAKE OUT WITH FULL AND PROPER CREDITS.
« Previous Page
—
Next Page »
Blog at WordPress.com. | The Pool Theme.
Entries and comments feeds.