120320 'Kyochon Chicken' Event Poster – LT, YS, SM, DH & RW [1P]
March 20, 2012 at 2:52 am | Posted in
Donghae
,
Drama/Film/TV/CFs
,
Events/Concerts/Perfs.
,
Pictures/Videos
,
Ryeowook
,
Sungmin
,
Wonderboys
,
Yesung
|
Leave a comment
Tags:
Kyochon
Credit: Kyochon Official Website | Shared by: Blue★Princez @ SJ-WORLD.NET
Reupload & Posted by: supergirlRain (www.sup3rjunior.wordpress.com)
 TAKE OUT WITH FULL & PROPER CREDITS. DO NOT HOTLINK.
ALWAYS CREDIT 'SUP3RJUNIOR.WORDPRESS.COM' AS WELL. Thank you.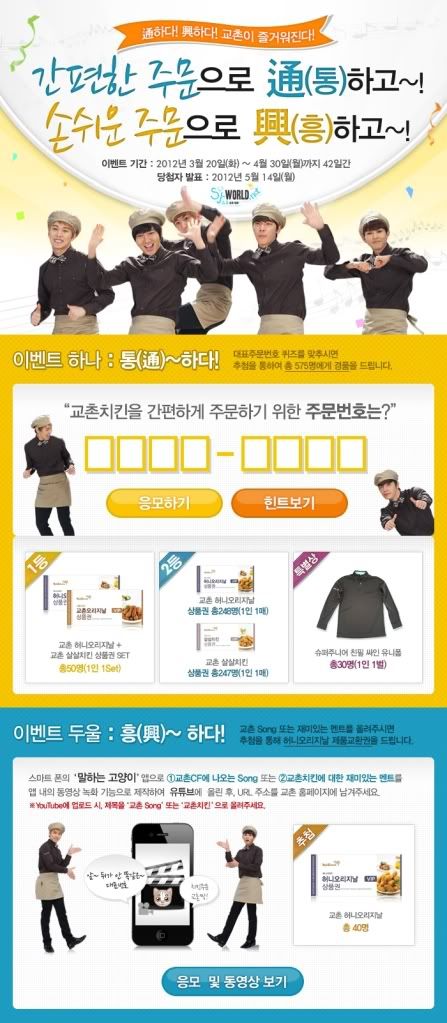 Leave a Comment »
Create a free website or blog at WordPress.com. | The Pool Theme.
Entries and comments feeds.