Super Junior featured on July issue of Candy Magazine
July 10, 2010 at 4:34 pm | Posted in
Magazine
,
Pictures/Videos
,
Wonderboys
|
Leave a comment
TAKE OUT WITH FULL CREDITS

Credits: Candymag.com
Photos by: ecaloveskyuhee @sj-world.net
Clearer version Reuploaded by: ecaloveskyuhee @sj-world.net


FOLLOW on Twitter: http://twitter.com/sup3rjunior
Posted by uksujusid (www.sup3rjunior.wordpress.com)
**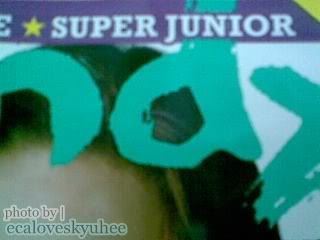 NOTE: *Candy Magazine is a monthly magazine issue at the Philippines distributed and released by Summit Media Co., INC. Available on all leading bookstores and magazine outlets nationwide.
** The magazine talked about SJ's strict and tight security when they came in Manila for Super Show 2 last April.
Leave a Comment »
Get a free blog at WordPress.com | Theme: Pool by Borja Fernandez.
Entries and comments feeds.